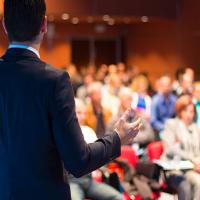 Board Members
Seven volunteer members are appointed by the Medina County Commissioners or the Medina County Probate Judge. Board members have various professional backgrounds and include community leaders and family members of individuals with developmental disabilities. Agency business, policy, budgets, and program planning are discussed during Board meetings.
2023 Board Meeting Minutes
June
June 2023 Minutes
June Board Packet
July
July 2023 Minutes
July Board Packet
September
September 2023 Minutes
September Board Packet
October
October 2023 Minutes
October Board Packet
November
November 2023 Minutes
November Board Packet
December
December 2023 Minutes
December Board Packet
You may request public records by contacting the MCBDD Executive Administrator at 330-725-7751 ext. 226.