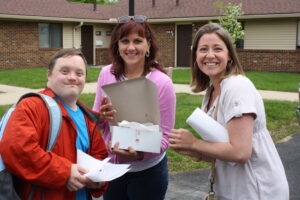 Service Providers – Making A Difference
The Medina County Board of DD works with organizations – known as service providers – to meet the needs of people with developmental disabilities. Each quarter we feature the services and programs of one of these vital organizations.
This information is posted as a courtesy; inclusion here is not intended to represent an endorsement. The MCBDD is not responsible for the content and operations of this program or organization. The featured agency is selected by a random process.