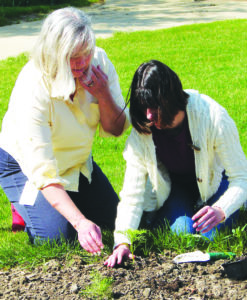 Nominate a Direct Support Professional Who Makes a Difference
Do you know a direct support professional (DSP) who has made a positive impact on your life, your agency, the individuals you serve or the community? Help us publicly recognize their efforts by nominating them for a "DSP Spotlight". You may nominate either an independent provider or agency staff member.
How do you nominate a DSP?
You can nominate someone by completing and submitting the online nomination form below OR by printing out a nomination form to return in the mail.
2023 Direct Support Professional (DSP) Spotlights
Check out our monthly "DSP Spotlights" and see the outstanding contributions Direct Support Professionals make to help people with developmental disabilities and their families in Medina County. If you would like to view previous spotlights, please contact Debra Hollifield, Community Resource Coordinator, at debrah@mcbdd.org.
September 2023 – Tereana Brunson