To learn more about any of the items featured here or to try one out, or if you have an interest in learning about other items that can promote independence, contact your SSA or our Assistive Technology staff. They are here to help you!
Meet BLE

July 2022
Light up your life! Have a hard time reaching a light switch?
The BLE Light Switch Cover is the solution you have been waiting for! This wifi light switch cover simply goes over the existing switch without having to change a thing. To use the light switch, you will just need to connect with the app or your smart home device and name it what you want. Then, you'll be able to control the switch with your voice. This switch cover also has a button on the front that can be pressed to turn the light on or off for regular use.
Meet Alexa

July 2022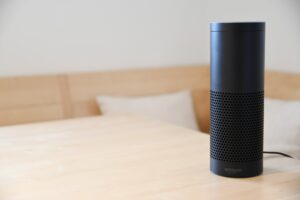 By now, many of us have learned about Amazon's Alexa. However, we want to take a minute to expand on all that Alexa can assist with! Follow below to get to know some of Alexa's top skills.
Reminders and Alarms
Do you need to set an alarm to make sure you wake up in time for work? Are you cooking and want to set a timer for ten minutes? With Alexa's Productivity skill, Alexa will keep you on track and ready at all times!
Busy Day Ahead
For many, daily routines are important to keep days going smoothly and on track, and they can help ease the stress of everyday life. Alexa Routines are designed to make your days easier and more productive by taking a bunch of things you can do with Alexa and bundling them together seamlessly, such as telling you the weather when you turn your alarm off and playing sleep sounds when it's time for bed.
Check the List
Have you ever been making your way through the grocery store and completely forgot all of the food and products you went there for in the first place? Forget no more! Alexa's Shopping skill will help you make lists, and even track orders you may have placed online.
Refocused and Centered
Breathe in… Practice mindfulness with Alexa's Mindful Meditation skill, where she will guide you through various meditation sequences to help you feel refocused and centered. Now, breathe out.
Stay in Touch
Life can get difficult, but staying connected with friends and family doesn't have to be. Use Alexa's Communication skill to chat with friends and family through voice and/or video calling!
Please Note: You do not need to have an Amazon Alexa device to access her magic! You can load the Alexa app for free on any mobile device, Apple or Android.
Meet the Brush Free Toothbrush

May 2022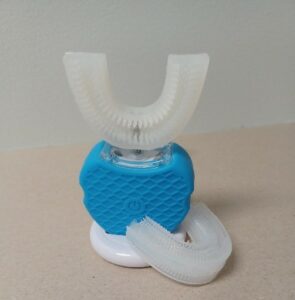 Go ahead, show off those pearly whites! Make brushing your teeth a breeze with the brush-free toothbrush. Its simple, you choose the mode. The vibration mode gives you a deep cleaning or you may prefer a gentler mode. The silicone mouth piece covers all your teeth helping with those hard to reach areas. It even comes with a 45 second timer, which is rechargeable and contains a whitening light, leaving you with smile you can surely be proud of.
Meet the Sonic Bomb

March 2022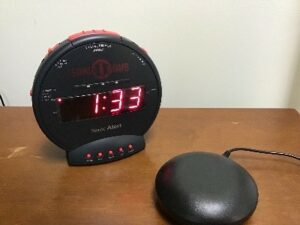 Are you hard of hearing, or do you struggle with your alarm clock? The Sonic Bomb Alarm Clock is not only louder than your average alarm but also has the option to vibrate! With the ability to set up to 3 alarms and the all-important snooze button, this alarm has it all. Put the shaker under your mattress or in your pillow case to be shaken awake. With adjustable volume and the option to have a beep, a vibration, or both, this alarm may be just what you need to get moving in the morning.
Meet Reizen

February 2022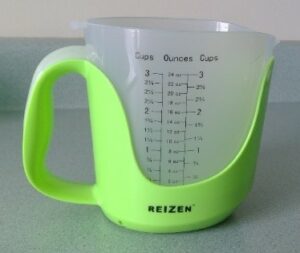 Have a hard time reading the lines on a measuring cup? The Reizen Measuring Cup can help with that! The Reizen Measuring Cup is a user-friendly measuring cup that can help you measure different ingredients while cooking or baking! Simply turn it on by pressing the T (tare/power), then press the S (substance) button to choose what you are measuring. Whether you are measuring milk, oil, water, sugar, or flour, the Reizen Measuring Cup is here to talk you through it! It might not fill itself, but it sure does make measuring easy as pie!