Learn about other resources, activities, opportunities, news and more for advocates
We Thrive Together *Update!*

October 2022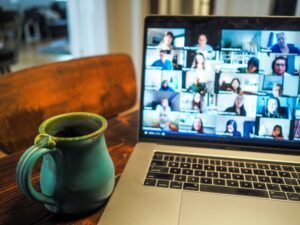 You are invited to talk, laugh, play, win, sweat, draw and connect with others all from the convenience of your home. This awesome virtual programming is made available to you through the Medina County Board of Developmental Disabilities.  You can connect during the day, at night and on the weekends.
Games Include: Bingo, Trivia, Name That Tune, Pictionary, Taboo, Wheel of Fortune, Family Feud, Jeopardy, $100,000 Pyramid, Deal or No Deal, Hollywood Squares, The Price is Right, Lingo, Boggle, Left, Right Center, Chain Reaction, who Wants to be a Millionaire, and more
Self-Improvement Training Includes: Financial Literacy – Earning, Budgeting, Saving, Investing, Credit and more
Tech Training – Social Media (Facebook, Tik ToK), Smart Homes, Internet Safety, and more
Health and Wellness –  Your Health, Eating, Moving Relaxing, and more
Life Skills – Housekeeping, Social Skills, Friendships, Dating, and more
Workforce Readiness – Reliability, Discipline, Teamwork, Work Ethic, and more
Advocacy Includes: Advocacy Wednesdays with OSDA, Advocacy Army with Christopher Milo
Classes and Events Include: Arts, Crafts, Exercise, Line Dancing, Virtual Trips, Parties, Speed Friends, and more
WAYS TO REGISTER
Online: Visit https://wethrivetogether.org/
Phone: Call Toll Free: (866) 584-5640
Email: Alyssa@WeThriveTogether.org
STAY UP-TO-DATE
Visit: https://wethrivetogether.org/
Follow We Thrive Together on Social Media, Facebook, Instagram, Tik Tok: @wethrivetogetherohio
We Thrive Together

March 2022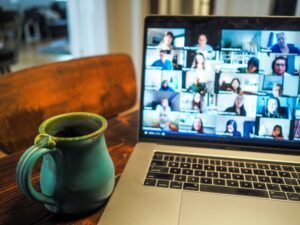 The Medina County Board of Developmental Disabilities is excited to be partnering with We Thrive Together. We Thrive Together offers virtual educational and recreational programs daily. From virtual games and trips, to exercise sessions, to educational content and crafts, there is sure to be something for everyone.
The MCBDD is covering the costs associated with this program, so all individuals, families, and providers throughout Medina County are invited and encouraged to join for free.
Are you interested in joining the fun? Click the button below to get started!