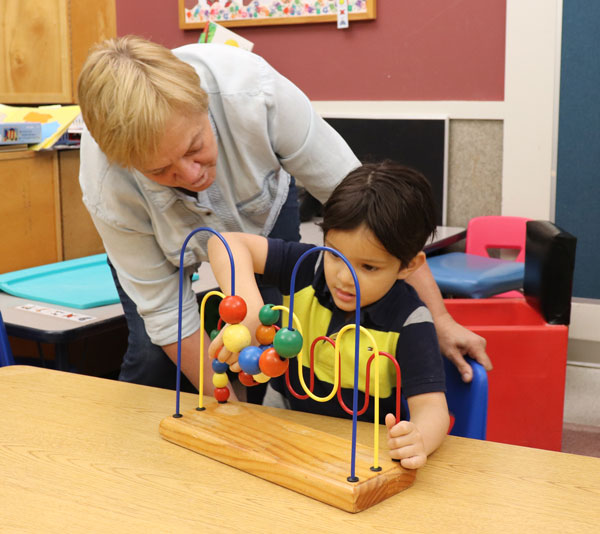 Windfall Preschool offers 3 to 5 year old children with ALL levels of ability the chance to learn together and from one another. Research shows that all children can benefit from being part of an integrated classroom.
Great teachers are the foundation of our program. Their love of children and their dedication to providing the best learning environment is what makes them special. All classrooms have a state-licensed teacher, each with at least a four year degree in Early Childhood Education and Special Education. Certified classroom assistants are also on hand to make sure every child gets the attention and care they need.
Windfall Preschool Handbook 2023-2024
Students with Special Needs
Students with developmental disabilities are referred to Windfall Preschool by their local school district when the child's IEP (Individual Education Plan) Team identifies the child's need for Windfall Preschool services.
Peer Students
Windfall Preschool is also open to typically-developing students without disabilities, called "peer students." The experiences are just as plentiful for peer students, as they gain an appreciation for and awareness of differences in the world.
Peer Enrollment & Tuition Information
Peer Application Form
Contact
MCBDD Windfall Preschool
4691 Windfall Road
Medina, Ohio 44256
330-725-7751; option 1