What is Assistive Technology?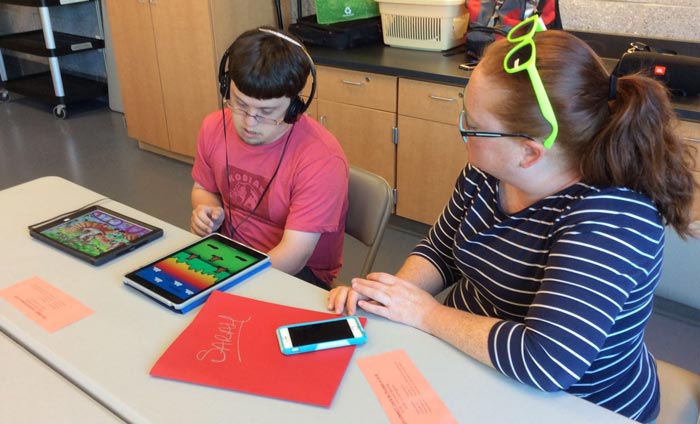 Assistive Technology is a group of tools that increase communication, learning, and independence for people with developmental disabilities. Assistive Technology products are used daily by people who have difficulty speaking, writing, seeing, hearing, and learning so they can perform functions that might otherwise be difficult or impossible.
There are both low-tech (flip books, grabbers, adapted pens) and high-tech (tablets, computer software, mobility devices) options. As the field continues to develop, options have become more portable, more affordable, and more user-friendly.
Smart Home and Remote Monitoring System
The Smart Home is a mock "home" set up to demonstrate the wide variety of technologies available to help a person be more independent within their home. In addition to the Remote Monitoring System, many other technologies are featured in the Smart Home, including smart kitchen devices, Alexa, remote-controlled doors, and much more.
Check out this video walkthrough:
Tech Connect
Tech Connect is a community program that brings senior citizens and individuals with disabilities together so they can learn from each other how to use new technologies to communicate.
Classes are held at the Soprema Senior Center in Wadsworth on the second and fourth Thursdays of every month, from 10:30 – 11:30 am.