An agency provider is an entity that directly employs a chief executive officer (CEO) and at least one other person for the purpose of providing services to people with developmental disabilities.
The Ohio Department of Developmental Disabilities (DODD) certifies independent providers. An independent provider is prohibited from providing any service until certification is obtained from DODD.
See Rule 5123:2-2-01 – Provider Certification
Requirements for Certification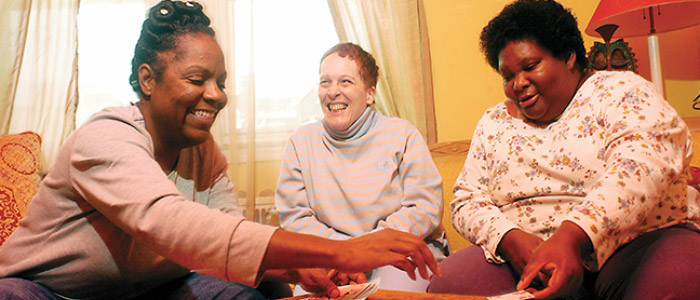 The agency provider must:
Be a for-profit corporation, non-profit corporation, limited liability company, or limited liability partnership.
Have an employer identification number from the IRS and the Bureau of Workers' Compensation.
Have comprehensive general liability insurance in the amount of at least $500,000.
Employ a CEO that will be actively involved in the day-to-day operation of the agency and oversee the provision of services.
There are also additional requirements for the CEO of the agency.
Tips for Completing Your Application
A birth certificate is a required document and will need to be submitted.
It is recommended that applicants first gather all documents (except the BCII background check) prior to completing the application.
Once your fee has been paid, you will have 30 days to submit all of your required documentation.
Steps for Certification
STEP 1: Complete DODD's Initial Overview online training
The Initial Overview (Orientation for Agency Providers) training for agency providers is required for certification.
Initial Overview Online Training
STEP 2: Gather required documents and non-refundable application fee
The non-refundable application fee is $800 for agencies that serve 50 people or fewer and $1,600 for agencies that serve 51 people or more.
STEP 3: Submit application, supporting documentation, and non-refundable application fee
After submitting the application fee, you have 30 days to submit all of the required documentation. You will receive a user name and password to use Provider Services Management (PSM) to start a provider application.
STEP 4: Undergo agency site visit
The Ohio Department of Medicaid will likely conduct a site visit of the agency as the last step of the certification process.
Provider Guide Plus
Provider Guide Plus is an easy-to-use online tool intended to help families select a provider and help improve overall services. It allows families to post public, anonymous reviews on providers' services. The MCBDD encourages families to use Provider Guide Plus when they are looking for agency service providers. We also encourage agency service providers to take an active role in creating and managing their presence within Provider Guide Plus.
How to Set Up Your Agency Profile
Contact
Courtney Jordan
MCBDD Provider Relations Specialist
330-725-7751 ext. 130
courtneyj@mcbdd.org
DODD Provider Certification
1-800-617-6733 option 3