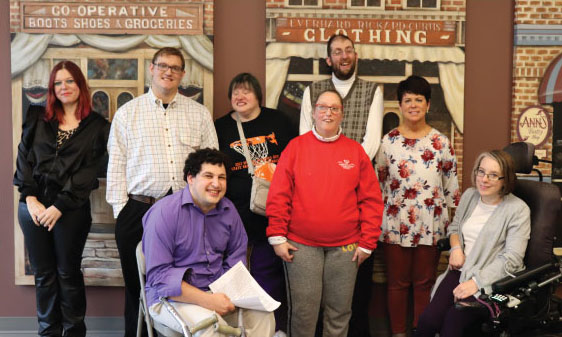 Self advocacy teaches individuals with disabilities how to advocate for themselves and teach people without disabilities about the importance of inclusion.
About Self Advocacy
All individuals with disabilities have the right to take control of their lives, speak up for themselves, and make their own life decisions. Self advocacy groups teach individuals how to advocate for themselves and provide the resources to make that possible. Self advocates learn important self determination tools and also get involved at both the local and state levels.
Guide to Disability Rights Laws
Ohio Self Determination Association (OSDA) Website
Ohio Developmental Disabilities Council
"Advocates in Action" Newsletter
The self advocates are involved in putting together the "Advocates in Action" Newsletter, released quarterly.
Advocates in Action – Volume 2, June 2019
Advocates in Action – Volume 1, March 2019
Speakers Bureau

Self advocates are committed to teaching people without disabilities about inclusion, seeing ability first, and helping start important conversations. The speakers bureau presents to a wide variety of groups, including schools, businesses, church groups, senior citizen groups, specialty groups like the Boy Scouts, and more. If you are interested in having the Self Advocacy Speakers Bureau come to your group or organization, please contact the Self Advocacy Advisor.
Self-Advocacy Speaker Bureau Brochure
Contact
Self-Advocacy Advisor
330-725-7751 ext. 232
selfadvocacy@mcbdd.org