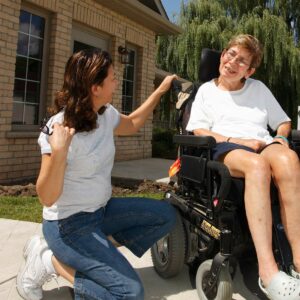 Ohio is currently experiencing a Direct Support Professional workforce crisis that may ultimately impact the ability to provide services. While there is high demand for direct support professionals, there is a lack of people available for the job.
The MCBDD is committed to working with individuals, families and local service providers to address the DSP workforce crisis to make sure people with developmental disabilities have the support they need to live safe and healthy lives.
Information for Job Seekers
Direct Support Professionals (DSPs) are individuals who work directly with people that have physical and/or intellectual disabilities, while helping them to live, learn, work and play in their communities.
There are many local provider agencies in Medina County that currently have a need for DSPs. To view a list of local agencies, click here.
We want to make sure that all individuals who are interested in becoming a Direct Support Professional have the necessary information to feel comfortable and confident through their journey into the field. Learn More.
If you have any any questions about becoming a DSP in Medina County, please email us at providersupports@mcbdd.org.
Information for Providers
Information for Individuals and Families