2020 Donor Scholarship Awarded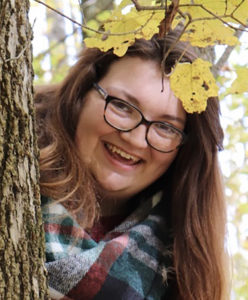 The Medina County Board of Developmental Disabilities (MCBDD) has announced the name of the 2020 recipient of the MCBDD Donor Scholarship. The scholarship, which is awarded by the Medina County Board of Developmental Disabilities Donated Funds Committee, was founded to support young persons who are pursuing a career which serves individuals with developmental disabilities. This year's recipient has already shown a dedication to touching the lives of individuals with disabilities, and the MCBDD is proud to recognize the contributions of her outstanding service.
The 2020 MCBDD Donor Scholarship recipient is Angela Cassady ($1500 Donor Scholarship)
Angela recently graduated from Cloverleaf Senior High School and has already spent time learning and giving to the field of developmental disabilities. Her passion for wanting to help children with disabilities comes from her own experiences growing up, both within her family and through school activities. Angela has come to know many individuals with disabilities and has always felt a connection to them. She became involved in Best Buddies, a program for people developmental disabilities, during Middle School. Her experience spiked her passion for helping students with disabilities and when she moved on to high school, she worked to have the Best Buddies developed there as well. During the pandemic, she continued to work with Best Buddies students through Zoom.
She has also volunteered with The Society, helping with events for people with disabilities. She volunteers in her church's special education classroom and has helped with the "Night to Shine" prom. Besides her involvement with people with developmental disabilities, Angela has volunteered with the Salvation Army and Operation Christmas Child. At Cloverleaf Senior High she was a member of the National Honor Society, Key Club, Student Leadership Team, Swing Choir, and DARE Mentoring. Angela has also succeeded academically earning an honors diploma and Summa Cum Laude level upon graduation.
In the fall, Angela plans to attend Bowling Green State University where she hopes to complete a degree in Early Childhood Education. She would like to one day to work with children with developmental disabilities in a public elementary school.
The Donated Funds Committee and the entire MCBDD administration and staff would like to congratulate this outstanding student and wish her the best in her future endeavors.
For information on the Donor Scholarship and the application, please click here.